Hello! In this post, we will see the process of Switching to New GST Return in Saral GST
Here the file from the current return type is switched to new GST return type i.e. from filing GSTR1, GSTR3B etc. to filing ANX1, ANX2 etc.
Note: This switch is required to be done from the effective month as declared by the department.
To switch to the new return type, open the file and click on Switch to New Returns at the top right corner of the screen.

On click of the option, you will be asked to do the required option settings for the new return system i.e. select the type of taxpayer and the related options.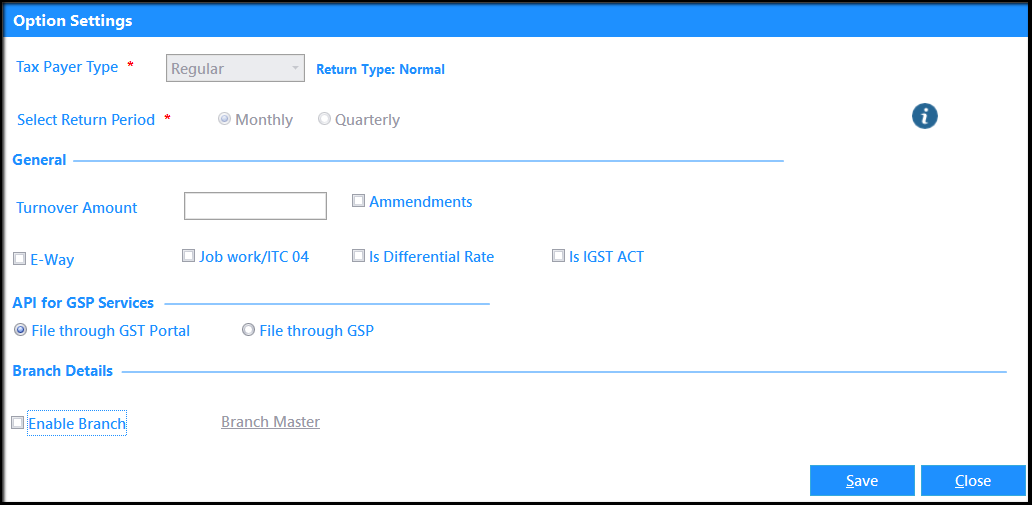 On saving the settings, the dashboard for the new return system will be displayed i.e. ANX1, ANX2 and other related tiles.

Now you can start filing your GST return according to the new system.
This completes the process of switching the file from the current return type to new return type.
You can learn about new GST forms in general: